It is not without reason that Makroseat comes to mind when it comes to Auditorium  chairs designs and molds required for manufacturing are manufacturedin our factory. We manufacture conferencechairs in line with customer demands.
            We can make additions on the chairs according to customer demands.Such as writing table, cup holder,wooden cover, single leg, double leg,open arm, closed arm.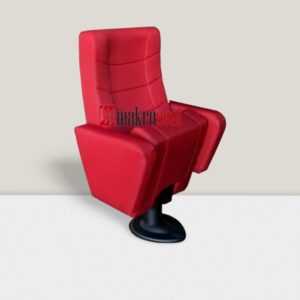 We design and produce a new generation of cinema seats with our cinema seat experience. We are working to ensure that movies can be watched at the highest level of comfort and quality in movie theaters.We produce Cinema Chairs according to our customer's request.
Friendly service,
Reliable, quality and guaranteed services,
Smooth and timely delivery,
To produce the right projects to meet the expectations of the customers,
Ensuring that the products to be used within the scope of the project are selected in accordance with the purpose and budget,
To produce the best solution to customer complaints and requests quickly,
Providing customers with the best payment terms.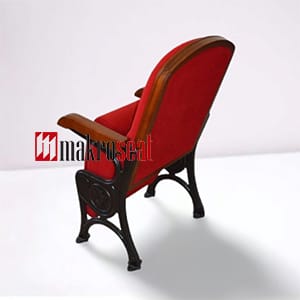 Cinema seating and Auditorium seating


                We are ready to produce better seats for you in the field of Conference chair and Cinema chair. Conference and movie theaters are designed to host a variety of events, often including concerts,sporting events, and other ceremonies. To maximize these spaces means that the adaptability, durability and ease of installation and maintenance of the Auditorium chair are crucial. It is also very important that the seating areas are attractive and comfortable for both the owner and the end user. That's why Makroseat is definitely a good choice for a quality, durable Auditorium chair and cinema chair. The Auditorium and cinema chair is specially designed to give your space a brand new look, ambiance and feel, while also having an attractive and uniform appearance that provides unmatched value and added value to your business. We have extensive experience in relevant industrial and auditorium and cinema seat manufacturing applications and resources, enabling us to provide bespoke solutions tailored to your specific needs. This allows us to provide you with the flexibility and customization you are looking for. It has many functional features and innovative styles for auditorium chair and cinema chair.
               There is absolutely no concern about layout as the auditorium chair and cinema chair can be installed in straight or curved configuration, on risers. Seating can be floor mounted or riser mounted in any configuration to suit different site requirements. All of our seats are adaptable and are the ideal choice for your Auditorium seating arrangements.
 Auditorium Seating  and  Cinema  Seating our standards
                Our range of Auditorium chairs and Cinema chairs are fully compliant with international seating standards; this ensures total safety and reliability of customers and peace of mind for you as a venue owner or manager. They are equipped with a higher raw material standard than required. Our state-of-the-art technology ensures the durability of the entire seating structure as well as an attractive and comfortable design. Established around the world, our Auditorium chairs have definitely proven that they can stand the test of time. Ease of installation and ease of maintenance are considered, even before we begin the Auditorium chair design process. Our refined craftsmanship in seat finishingmakes them easy to clean and their proven durability requires minimal effort to maintain something that lowers the cost of ownership in the long run. Maintenance costs are therefore low and easily managed, guaranteeing an excellent cost advantage for the already attractive purchaseand installation price. Auditorium chair Makroseat offers comprehensive Auditorium chair solutions for public spaces. Learn more about ourbudget-conscious configurations, down to the ultimate luxury seating.
 Contact
                 Contact today if you need more information about conference chair and cinema chair and let our team equip your hall perfectly, attractive,durable and comfortable at the right budget. Our team is always ready and at your personal service.
Our company is proud to present you, our valued customers, with 22 years of experience in the production of Makroseat, Auditorium seats and Cinema Seats.